News and updates
22 July 2019

On 11th July CORE Legal partners Merit Lind and Tiina Pukk presented to law students from all across Europe at the ELSA Estonia Summer University in TalTech – Tallinn University of Technology.

Merit explained what a fintech startup should keep in mind to navigate the regulatory hurdles of the financial industry and Tiina topped up with explaining how creating intellectual property creates in actual value of IT companies and how to turn it into money.

We are honoured to have contributed!
Happy birthday to us!
12 June 2019

Attorney-at-Law Tiina Pukk successfully represented Estwin Projektijuhtimise OÜ (EstWin), a 100% subsidiary of the Estonian Broadband Development Foundation (ELASA), in a dispute with its former management board member over the latter's breaches of management board member duties. The Court of Appeal ruled that the management board member had infringed his due diligence obligation and his duty of loyalty as well acted in violation of the restrictions on his right of representation. The Court of Appeal stated that EstWin was entitled to a compensation for the damages caused by such violations.
The Estonian Broad band Development Foundation (ELASA) was founded by the Ministry of Economic Affairs and Communications and the Estonian Association of Information Technology and Telecommunications (ITL) and it is responsible for the EstWin project, installation of fibreoptic cables and construction of connection points.

The purpose of ELASA is to implement the EstWin project and to give all residential houses, businesses and authorities a chance to connect to the next generation broadband network with a transmission speed up to 100 Mbps. The roll-out of the high speed middle-mile networks to sparsely populated areas, which were unlikely to be covered by market-driven deployment, involves laying over 6000 km of fibre-optic cables and the construction of network access points. These investments are intended to stimulate complementary deployments of last mile connections by commercial telecom operators.
9 May 2019

Attorney-at-Law Merit Lind and senior associate Katrin Alliksaar are successfully advising and representing the Estonian Centre for Defence Investment with their complex defence industry purchases and related disputes, one of the latest of which involves the dispute over the automatic firearms purchase with the estimated value of EUR 75,000,000.
On 3rd May the administrative court rejected the rifle manufacturer Sig Sauer complaint with which the latter contested the Estonian Centre for Defence Investment's decision to transact with its competitor, i.e. US automatic firearms producer Lewis Machine Tool.


See further in Estonian: https://www.err.ee/…/halduskohus-ei-andnud-kaitsevae-relvah…
or in English: https://news.err.ee/…/tallinn-administrative-court-rejects-…
29 April 2019

We are happy to announce that our team is growing! Lawyer Henri Elias, who joined our team in April, has opted to introduce himself with a little rhyme. See for yourself:

"We would like to introduce our newest team member,
he's a fan of sports and is of male gender.
The name is Henri and he likes to sing,
write some poetry and play some strings.
Before joining CORE Legal he worked in aviation,
and as he's been a lawyer for a short duration,
he's enthusiastic and ready to strive,
eager to learn and hoping to thrive."

We are happy to have you on board, Henri!
23 April 2019

Just before Easter, the Tallinn Circuit Court ruled that all Gemalto's claims against the Estonian Police and Border Guard Board questioning the legality of signing the new era ID cards' production contract with IDEMIA were entirely unfounded. This ruling serves as a quality mark on both the tendering and partner selection process leading to the 40 million euro value transaction. The ID cards' production and servicing contract is the pillar of the Estonian electronic identity ecosystem.
Attorney-at-Law Merit Lind and senior associate Katrin Alliksaar from CORE Legal successfully advised and represented the Estonian state throughout the tendering, partner selection and contracting process as well as in the subsequent court disputes.

See further: "PPA võitis ID-kaardi tootmise riigihankega seotud kohtuvaidluses Gemaltot"
16 April 2019

Partner Merit Lind attended the launch event of the next vertical for StartupWiseGuys accelerator — defense, AI and cybersecurity focused program Cyber North. Eight international teams have been selected to receive investment and take part in a 3 month long acceleration in Tallinn, Estonia. The program is carried out in collaboration with Estonian defense industry.
📸 Rene Lutterus Meedia
29 March 2019

Thrilled to have our team members attorney-at-law Merit Lind and senior associate Katrin Alliksaar contribute throughout the process towards the awarded new Estonian ID cards! Proud to have hard work and commitment resulting with the Regional ID Document of the Year 2019 award! Congrats!
#identity #security #ITprocurements
28 Feb 2019

On 16th February attorney-at-law Merit Lind held an IT Law Master Programme seminar day on how to get an intellectual property intensive startup up and running, organise its shareholders relations and management as well as navigate through financial and regulatory hurdles. With such engagement and energy levels from the attendees, one could not wish for a more fulfilling interaction.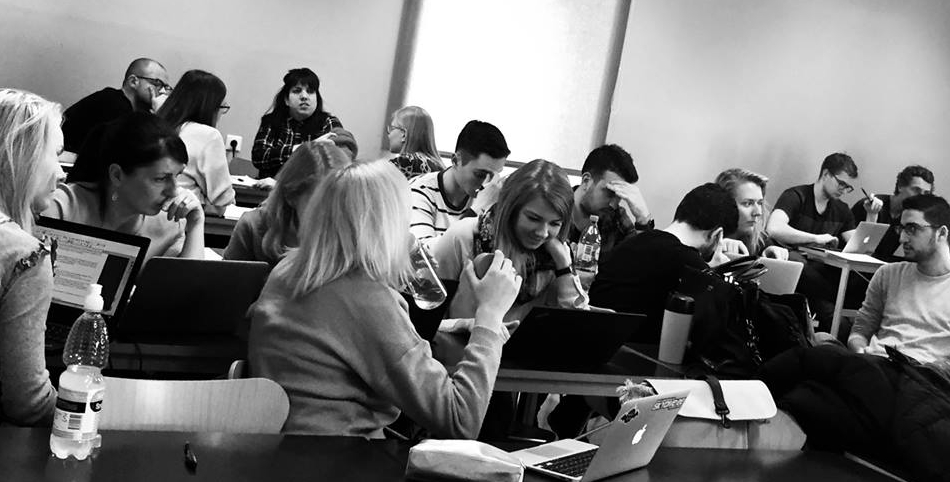 11 Feb 2019

Our partner and Attorney-at-Law Tiina Pukk helped the Institute of Economics and Social Sciences of Estonian University of Life Sciences with writing a book called "Ühistu loomise käsiraamat".
Tiina is a highly experienced commercial law expert and was therefore, the right person to write practical comments to the Commercial Associations Act in the book. Tiina's comments help make the legal requirements more understandable for the people in agriculture and food industries acting thorugh a commercial association.
The book can be read and downloaded in Estonian at the webpage of Estonian University of Life Sciences: https://dspace.emu.ee/xmlui/handle/10492/4553

6 Feb 2019

Good news once again! Our Specialist Tax Counsel Ivo Vanasaun will be teaching in Estonian Business School starting this month!
Ivo will share his knowledge and years of experience in finance and economy to final year international Bachelor students.
CORE Legal could not be more proud to have such highly valued expert in our team!
18 Jan 2019

Prestigious law journal Juridica has published an article by our Specialist Tax Counsel Ivo Vanasaun. In his comprehensive article Ivo reached a conclusion which in Estonian tax environment is unprecedented. Namely, certain anti-avoidance provisions of EU Directives may currently not be fully applicable in Estonia even if all necessary provisions have been transposed to the Estonian domestic law. This is because in certain situations bilateral tax treaties between Estonia and other countries override the Estonian domestic law. In principle, similar situations may arise in many other EU member states.
Juridica journal is issued by University of Tartu. The topics addressed are determined by the editorial board, which includes representatives of the University of Tartu, Estonian Supreme Court, Estonian Ministry of Justice and many foreign universities.

6 Dec 2018

CORE Legal partner and Attorney-at-law Tiina Pukk held a lecture to Egoverntech (e-Governance Technologies and Services) second year students at TalTech – Tallinn University of Technology on the topics of confidentiality, data, GDPR and intellectual property rights.
Creating value from information and sharing it – how to protect your interests? We discussed the legal aspects of confidentiality, intellectual property and licensing, data protection and security within commercial law and contractual frameworks.
20 Nov 2018


Law Firm CORE Legal is growing! We are happy to announce that last week Sirli Viikoja has joined our team!

Sirli is a highly motivated lawyer with experience in mostly regulatory and private law matters. For the past 2,5 years she worked as an in-house lawyer in the biggest credit institution in Estonia, i.e. Swedbank AS. Sirli was part of the investment services legal team where she gained valuable experience in banking, finance, securities and capital markets matters as well as in dealing with anti-money launderingand data protection issues.

Sirli has a strong interest in the innovative solutions, fintech, technology and startups world and she is currently working on her master thesis on ICOs and cryptocurrencies in Tartu University.

She has worked with startups related business law matters in the non-governmental organisation Ärikatel, has studied international business in the US and strongly believes in constant self-development and learning.

Welcome to Law Firm CORE Legal, Sirli!
30 Oct 2018

Last week attorney-at-law Tiina Pukk attended another Startup Speed Dating Night by Edu & Tegu Starter as a mentor and legal expert to validate new startup ideas. Tiina has advised startups for years and enjoys the energy it creates.
Great fun and networking at its best. Thank you Edu & Tegu STARTERcreative!
24 Oct 2018

Law Firm Core Legal is growing! We are happy to announce that Katrin Alliksaar has joined our team today.
Katrin is a highly experienced lawyer with nearly 18 years of experience in both public and private sector. She has been working in the Estonian Ministry of Economic Affairs and Communications drafting laws and giving advice in fields belonging to the ministry's area of government, especially in matters of transport, energy, infrastructure and state information systems.
For the past 2,5 years she worked in Law Firm Deloitte Legal.


Welcome to Law Firm CORE Legal, Katrin!
18 Oct 2018

Attorney-at-Law Merit Lind from Law Firm CORE Legal and software development and consulting company Catapult Labs exemplified the true value behind combined legal&tech teams working to achieve common goals for the first year master students of Egoverntech (e-Governance Technologies and Services) Master's Curriculum at TalTech University. Merit explained the legal thinking in the intriguing environment concerning #fintech #crowdfunding #ICOs #tokenization#startups #liability
#2CL #legaltechnologycollaboration #createvalue
05 Oct 2018

Proud of our technology partner Catapult Labs winning the Tallinn Entrepreneurship Awards 2018! Congratulations!

www.catapultlabs.eu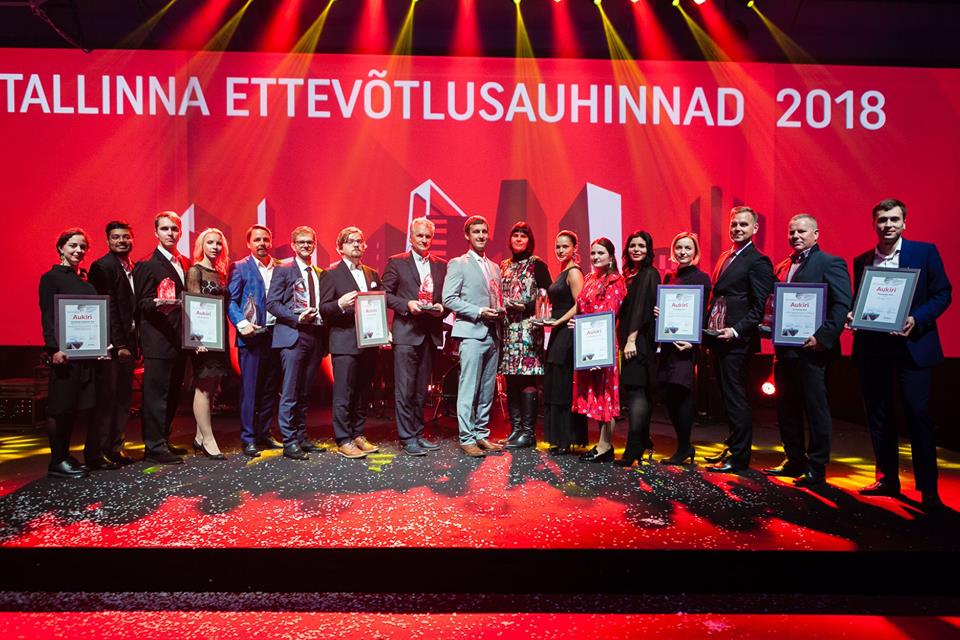 28 Sept 2018

Witnessing the results of the intense work of the Estonian Police and Border Guard Board and the Estonian Information System Authority in bringing new era identity documents to Estonians. Attorney-at-Law Merit Lind has advised and represented the Estonian authorities throughout this impressive journey from planning to execution.
20 Sept 2018

CORE Legal team is attending 2-day EID Forum 2018 in Tallinn for industry updates and future leads!
E-identity based services and mobile solutions are taking over physical form. This adds varienty to possible services based on identification, authentification and data sharing, putting core focus on IoT and blockchain technologies while complimenting GDPR requirements.
13 Sept 2018

Välismaalaste sotsiaalmaksuvabastus raha ei küsi: sihitud sotsiaalmaksuvabastusest oleks paljudele ettevõtjatele suur abi ning see ei vaja riigieelarvest täiendavaid katteallikaid, kirjutab advokaadibüroo CORE Legal maksunõunik Ivo Vanasaun tänases Äripäevas.

Vt lähemalt: https://www.aripaev.ee/…/ivo-vanasaun-valismaalaste-sotsiaa…

10 Sept 2018

Vandeadvokaat Merit Lind kommenteerib Äripäevas 01.01.2019 jõustuvaid riigihangete seaduse sätteid, mis annavad hankijale õiguse peatada peatöövõtjale maksete tegemise alltöövõtja taotlusel. Jõustuv regulatsioon kujutab endast regulatsiooni, mis ei täida praktikas tekkivate rakendusprobleemide tõttu oma eesmärki. Hankijast tehakse pea- ja alltöövõtja vahelise lepingu täitmisel erapoolik kohtunik, kes lahendab alltöövõtja taotluse pigem oma huve – tellitud objekti valmimise tagamine ning vaidluskeerisesse sattumise vältimine – silmas pidades. Seejuures puudub kindlus, kas sisuliselt vale otsuse tegemisel on hankija vastutus peatöövõtjaga sõlmitud lepingu rikkumise eest ikka välistatud. Võib oodata, et peatöövõtjad hakkavad alltöövõtulepingutesse konstrueerima piiranguid alltöövõtjatele hankijate poole maksete peatamise taotlustega pöördumiseks – nende tingimuste kehtivus on kindlasti vaieldav. Samuti asuvad hankijad hankelepingutes tõenäoliselt oma võimalikke riske maandama – ka nende tingimuste kehtivus saab olema tulevikus vaidluste allikaks.


Vt lähemalt: https://www.aripaev.ee/…/advokaat-seadus-teeb-hankijast-era…
06 Sept 2018

Today the Estonian Police and Border Guard Board terminated the settlement negotiations with Gemalto regarding the ID card security vulnerability issues. The parties' differences were unsolved and will be decided by the court.


See further: http://arileht.delfi.ee/…/ppa-ja-gemalto-labiraakimised-kuk…(in Estonian)